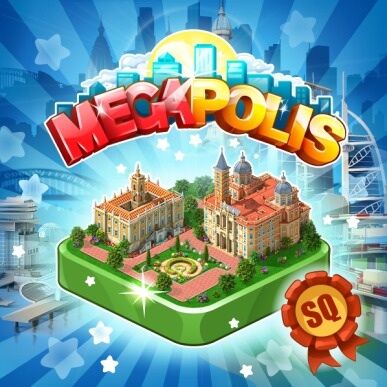 Enter the World Capitals: Rome contest! We're giving you every chance to win. Get the Roman Palace of Justice, the Basilica of Saint Mary Major and the Senatorial Palace for purchasing Megabucks. All these buildings put together will earn you 4,500 contest points! Hurry, this offer is for a limited time only.
You can also buy new contest buildings in the store and build them: the Castel Sant'Angelo, the Palazzo Venecia, the Santo Stefano Rotondo, the Basilica of the Holy Cross in Jerusalem, the Giuseppe Capponi House and the Santa Maria dei Miracoli and Santa Maria in Montesanto. Take first place on the global leaderboard!

NEW ITEMS:

Please vote, we need your opinion on the new terrific update, wonderful quests and brilliant objects added!
Play Megapolis to find all new features in the game!
Find us on Twitter