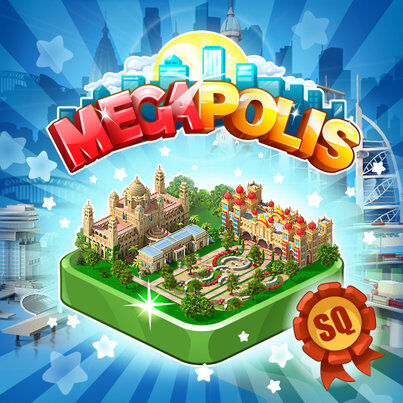 Build amazing Indian palaces in Megapolis: the Umaid Bhawan Palace, the Mysore Palace and the Taj Mahal Palace. You can get them for absolutely nothing when you buy Megabucks, and a bonus of up to 450 extra Megabucks along with them!
NEW ITEMS:
Dongdaemun Business Center (12 or 715,000 )
Oasis House (3 or 383,000 )
Festive Avenue (3 or 370,000 )


Please vote, we need your opinion on the new terrific update, wonderful quests and brilliant objects added!
Play Megapolis to find all new features in the game!
Find us on Twitter