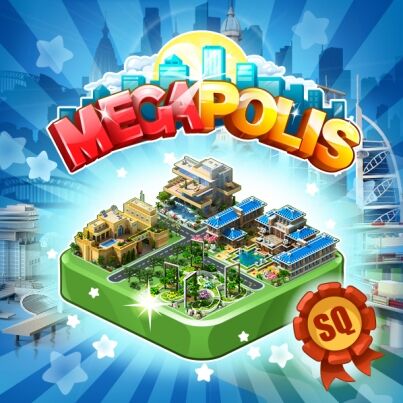 Spin the Wheel of Fortune and win amazing buildings!
Build and develop your Megapolis — we've got another offer of new buildings, parks, and stores for you!
NEW ITEMS:
NEW QUESTS:
Available at level 11
Stages:

Build a Pathos Bungalow
Complete three bedroom furniture contracts
Available at level 22
Stages:

Build a Coffee Shop
Lay out Dorian Park
Collect $500 in taxes
Man's Best Friend
Available at level 37
Stages:

Build a Canine Center
Complete three Medicine contracts
Noble Antiquity
Available at level 35
Stages:

Build the Acropolis of Athens
Visit five friends
Please, vote, we need your opinion on the new great update, wonderful quests and nice objects added!
Play Megapolis to find all new features in the game!
Find us on Twitter: http://bit.ly/RGBFyd