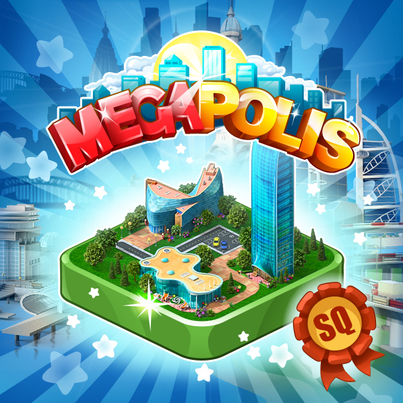 Megapolis suggests you try your luck in two special offers at once! Spin the Wheel of Fortune to win post-modernist buildings. Collect and open chests and find statuettes to win unique memorials of architecture. Try it, luck is on your side!
NEW ITEMS:
Kingkey 100 (30 or 11 000 000 )
Rainbow Square (4 or 850 000 )
NEW QUESTS:
Please vote, we need your opinion on the new terrific update, wonderful quests and brilliant objects added!
Play Megapolis to find all new features in the game!
Find us on Twitter