---
"Master a high-tech approach to creating artificial dry land and get a reward!"
---
Island on Stilts is a Tourist Island Timed Quest in which the player has 168 hours to build and upgrade a total of 5 new fixed structures with assets leading to exclusive rewards. It was released as part of an update on February 28, 2019.[1]
"The group of isles by Tourist Island often suffers from seasonal floods. Time to sort out this issue!"
"The residents are asking the mayor to: solve the flooding issue""
"The scientists are proposing an unusual solution - building a new island which will float above the water!"
Requirements
Stage 1 - Storm Season
Stage 2 - Floating Island
Stage 3 - Innovative Technologies
Stage 4 - Businesslike Approach
Stage 5 - Decorating the Island
Stage 6 - Water Taxi
Stage 7 - Island Administration
Stage 8 - Landscape Selection
Stage 9 - New Home
Stage 10 - Perfect View
Stage 11 - Grand Plans
Rewards
For completing Stage 11
Delos Residential Complex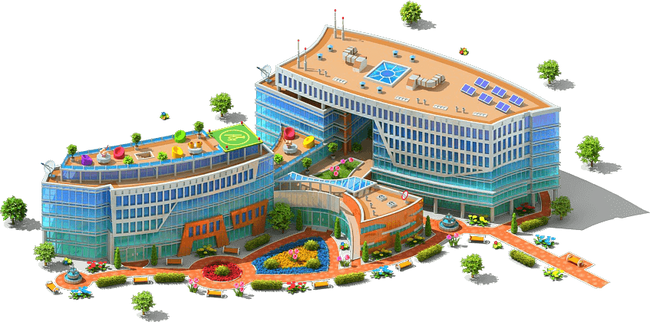 Delos Residential Complex

Requires:
Gives:
Achievement after acquiring the Delos Residential Complex
| | |
| --- | --- |
| | "You mastered the new technology of creating artificial dry land and got the Stilt Island Creator achievement." |
Achievement after building the Floating Ferry Terminal
| | |
| --- | --- |
| | "You unlocked a new area - the Floating Valley! You have a new achievement - Floating Valley Creator!" |
Trivia
Social Quantum's internal name for this quest is "Остров на колоннах" which translates to "Island on Pillars".
Social Quantum's ID for this quest is 10078930.
References